21st – 25th July (Tues – Sat) 2020 we
meet at Motu Moana Scout Camp, 90
Connaught St, Blockhouse Bay,
Auckland
Introduction
The 'Our Neighbours' Movement in NZ is committed to loving Muslims, and sharing the good news with them in a friendly, and respectful manner. The Islamic community in Auckland has grown significantly. The suburb that used to be known as the Bible belt, now has 4,681 resident Muslims from many nations. We don't know what will happen in the future. Everything depends on our prayers, seeking God for a significant witness among them, and a change in our attitude as the Church of Jesus Christ. The Holy Spirit wants us to reach out to 'Our Neighbours' now. All our churches in Aotearoa need to be aware of Islam and why it is growing in NZ. Christians need to be equipped, to know how to befriend them, and how to share the Injil (Gospel) in a culturally, and religiously appropriate way.
'BOUND 4 PARADISE' is a unique opportunity for us to share the love of Jesus with 'Our Neighbours'. They believe in a sensuous paradise as a reward for their good works. The Bible teaches that the King of heaven (Paradise) is Jesus Christ. If 'Our Neighbours' know who 'Isa' is, they will pass from this life into the heaven where Jesus is the King.
Most of 'Our Neighbours' have never heard the Gospel. Who is going to share with them?
Will you join God's work thru' this unique opportunity? The training is practical, and by the end of the week you will have lovingly conversed with some of 'Our Neighbours' and made friendships.
Time and Local details:
Please plan to arrive at the venue by 10am Tuesday the 21st of July and leave by 3pm on Saturday the 25th of July, 2020. If you arrive by air we'll give you instructions on how to take the bus to 90 Connaught St, Blockhouse Bay.

A beach is close to the campsite, and you may want to enjoy a swim. The camp has outdoor equipment to enjoy. We'll have a camp-fire sing along with a BBQ followed by a glow worm bush walk. There is a local well-stocked 2nd hand Christian bookshop. The Blockhouse Bay village is a 10 min walk from the camp.
Programme outline
Participants will be part of an international team united in the Spirit, and fellowship, working together for the spread of the Gospel of the Kingdom of God.
MORNINGS are spent in worship, prayer & devotions, and training about Islamic cultures and beliefs. You will learn ways to share the Injil and Qur'an from the stories of the Prophets of the OT.
AFTERNOONS will be spent around the communities where 'Our Neighbours' live and worship. We'll use a series of attractive coloured tracts and books to help you converse with 'Our Neighbours'. There will be some free time to rest, and debrief the outreaches, and pray.
EVENINGS – we'll enjoy dinner together for fellowship, role modelling, and prayer for 'Our Neighbours' communities in NZ, and around the world. We will also watch DVD's of 'Our Neighbours' who have become disciples of Christ to learn how they opened their hearts. One evening we will enjoy a BBQ.
Register
You can register further down this page in two steps. Tell us how you plan to arrive in the email you send us when you register.

Closing date for registrations: 14th July, 2020. Late registrations will incur a late fee of $75. There is a limit of 36 trainees. Enroll promptly to avoid disappointment.
Cost
$495 Includes: accommodation for 4 nights, breakfast, lunch and dinner for 5 days, plus training, local travel for outreach. Some cash – $25 for a coffee in a coffee shop will help you converse with 'Our Neighbours'.

Deposit $100 payable on registration at the B4P tab on this website www.ourneighbours.co.nz
Guest Speakers 2020
Sam Chapman (Chairperson of the APDT) will teach on the common values Muslims have with Maori, and why 'whanaungatanga' and 'manaakitanga' are core values in Islam. His unconditional love for Muslims will amaze you. His compassion for the marginalised (Muslim & Maori) is evident.
Bryan Johnson (CEO/Trustee of the APDT) His 40 years' experience befriending and witnessing to 'Our Neighbours' in many different contexts, has resulted in the book 'The Right Path' online at www.map4thawt.com. We recommend that you read it before coming to the training. In 2010 Bryan and Paul commenced a Friends of Friends Fellowship at the Auckland and began their journey with 'Our Neighbours'.
Enoch Hwang served on board of 'Logos Hope' the OM ship for 2 years, and 5 years OM MAP team in Australia -reaching out to Muslim communities in the western suburbs of Sydney. Enoch met Bryan and Peter at a B4P conference in Gold Coast. Enoch and his wife Tanya joined FFF movement in Sept, 2018. Enoch and his wife truly love 'Our Neighbours' & sharing with them.
Dr Ailsa Barker spent over four decades in Indonesia, the largest Muslim country in the world, interacting with Muslims through a medical and a student teaching ministry. The last 23 years has included teaching Missiology, mobilising churches for mission to their unreached neighbours, pioneering a cross-cultural outreach by national Christians to an unreached neighbour people group which now has 30 small house churches. In addition to this Dr Ailsa has trained and mentored field workers for this ministry. During the past two years she has been involved in ministry to new immigrants in Palmerston North.
Christine Thompson and her family served the people of East Africa for 10 years as tentmakers. They returned to NZ in 2009, and for the past 7 years Christine has been co-leading Frontiers and has continued to pursue friendships among 'Our Neighbours'.
Paul Chang came to Auckland in 2010 from Korea. He and Esther (wife) have been ministering among Our Neighbours ever since. Paul has a unique ability to befriend 'Our Neighbours'. He is undertaking a graduate programme in Islam and Middle-eastern Studies in Beirut, Lebanon. He visits locals in context.
Peter Simon an Arabic speaker from Africa will share from his years of witnessing, and dialogue in Auckland CBD most Friday nights. He has the ability to cross relational bridges with North African people, and share the gospel with them.
G and J will teach thru' story-telling, and their decades of experience in conversing with 'Our Neighbours' in Auckland and Central Asia.
Postscript: Meet some MBB's (Muslim Background Believers) and hear how they came to be disciples of Christ.
Proposed 2020 timetable
This training week is a collaboration of; The Asia Pacific Discipleship Trust, Frontiers, OAC Ministries, and People International New Zealand Trust.
Time
21 Tuesday
22
Wednesday
23
Thursday
24
Friday
25 Saturday
Morning Breakfast (8:00)
Travel to venue

10:00 Arrival

10:30 Whakatau

11.00 Intro.

11:50 Break
6:30 Prayer

8:00 Breakfast

9:00 Worship & Devotion

9:50 Training

11:00 Break

11:10Training
6:30 Prayer

8:00 Breakfast

9:00
Worship & Devotion


9:50 Training

11:00 Break


11:10Training
6:30 Prayer

8:00 Breakfast

9.00 Worship & Devotion

9:50 Training

11:00 Break

11:10 Training
6:30 Prayer

8.00 Breakfast

9:00 Worship & Devotion

9:50 Training

11:00 Break

11:10 Briefing and evaluation
Lunch (12:00)
Eat in lunch Provided
Take out lunch Provided
Take out lunch Provided
Take out lunch Provided
Final meal together
Afternoon
1:00 Prayer walk

14:30 Training

15:40 Break

16:00 Training

17:20 Free time
12:30 Outreach

15:30 return from Outreach briefing & Prayer

16:00 Training

17:10 Free time
12:30 Outreach
15:30 Return ex Outreach briefing & prayer

16:00 Training

17:10 Free time
12:30Outreach

15:30 Outreach briefing & Prayer

16:00 Training

17:10 Free time
13:00 Poroporoaki – farewell speeches

14:00 Pack up

14:30 Clean up

15:00 Go to the Mission Field
Dinner (18.00)
provided
provided
BBQ
provided
Evening
19:00 Prayer

20:00 Review DVD on MBB witness

21:00 Supper

22:00 lights out
19:00
Prayer

20.00 Review DVD on MBB witness

21:00
Supper

22:00
Lights out
BBQ, around a camp fire, bush walk and glow worms

21:30 Supper

22:15 Sleep
18:00 dinner

19:00 CBD Outreach

22:00 Supper

22:30 Sleep
Register – in 2 easy steps
STEP ONE
STEP TWO
On the same day you fill up the form in STEP 1 above, please deposit the conference fee deposit into the bank account of the Asia Pacific Discipleship Trust;
Bank Deposit details:
The Asia Pacific Discipleship Trust
Bank Account – 02 0240 0030890 097
Reference – Your first name and the first letter of your surname, then B4P
Reference example: SallyDB4P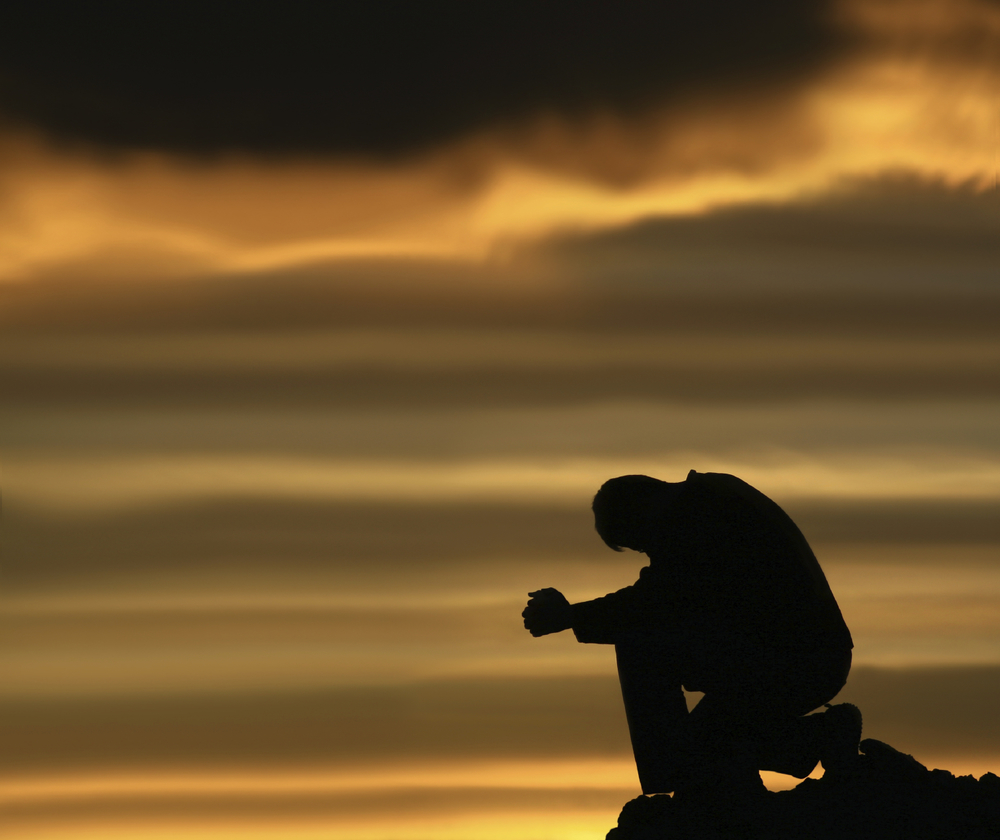 PLEASE PRAY…. We would like to encourage you to take time and pray for this outreach. that God's Spirit will go ahead and make a way for lives to be transformed by His grace when they hear the Good news. Pray about registering in this training week so through you many lives can discover their destiny. This ministry has gained its momentum through the prayers of many faithful saints. See more about this ministry at https://www.apdiscipleshiptrust.org.nz; www.thepilgrimage.net.nz; www.bedouinshepherd.com; www.map4thawt.com; www.xculturalworkshop.org.nz
The Asia Pacific Discipleship Trust (CC28265)
The Asia Pacific Discipleship Trust seeks to provide a strategic platform to recover a renewed passion for hearing the Word of God and developing a Hebraic – Christian worldview to life in God.

FFF (Friends of Friends Fellowship) is a ministry of APDT (Asia Pacific Discipleship Trust) which seek to love Our Neighbours and build friendships, and disciple them in Christ and form Christ communities. 'Our Neighbours' is a movement seeking to place an FFF in all of 68 'Neighbour' communities in NZ.
Thought-provoking reflections:
'There are times when God wants to use you in someone else's life. It may not be pretty or comfortable, but they need to see Jesus'. Heidi Pitman
'I will give them a heart to know Me, that I am the Lord. They will be my people, I will be their God!